Get Your Free Moving Quote
New Hampshire is the 5th smallest US state and a part of the New England region. It has quite a rich history and is known for its beautiful nature. Even though it has more than 9000 square miles of land, it only has 1,4 million residents. The biggest cities such as Concord and Manchester are the most urban cities in the state. Other cities are smaller and are usually surrounded by beautiful forests, lakes, and other natural attractions. If you moved here, you might want to explore what New Hampshire offers, especially if you are a nature lover or a professional hiker, baker, etc. That's why one of the best moving companies NH gives you a list of natural attractions in NH to explore after the move!
What are the natural attractions in NH to explore after the move?
Natural attractions are any nature landscapes and sights that attract tourists. Those can be and are considered to be: lakes, nature preserves, mountains, waterfalls, forests, national parks, canyons, volcanos, etc. As for NH, it possesses many natural attractions. Even though this state is not quite famous for nature tourism, it's still breathtaking and worth visiting. Some of the most beautiful sceneries include:
Tuckerman Ravine

Northwood Meadows State Park

North Hampton State Beach

Squam Lakes Natural Science Center

Lake Winnipesaukee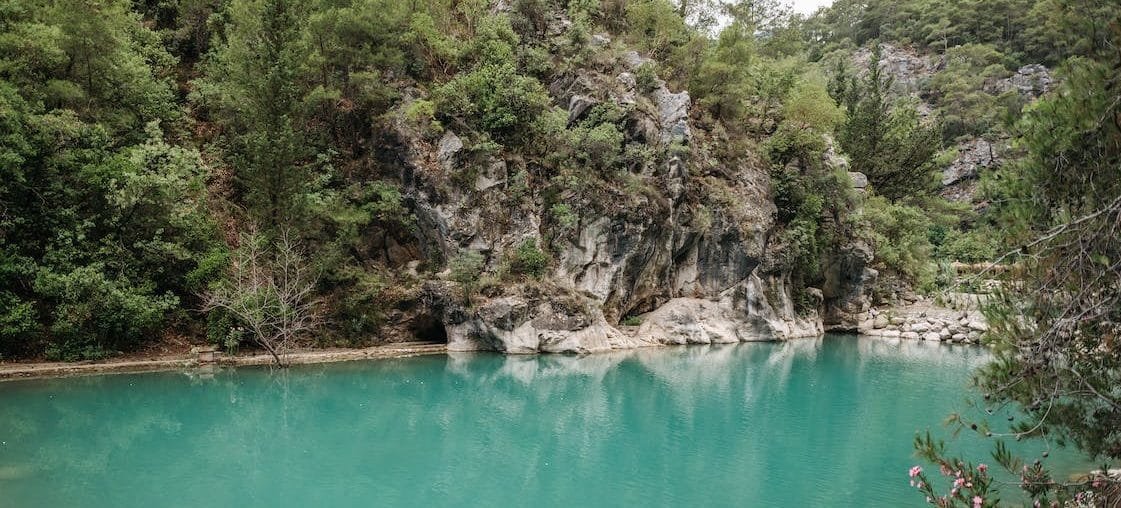 Visit Tuckerman Ravine in NH

Tuckerman Ravine is great for adrenalin addicts who love hiking, skiing, and snowboarding. Tuckerman Ravine is a glacial cirque and part of the White Mountains. It's a known tourist spot and has many visitors throughout the whole year. However, one of the most interesting times of the year is between April and July, which is called spring skiing. If you want to explore more of this area, movers Rochester NH recommend visiting White Mountain National Forest is a must. This national forest is a nature preserve. Other than hiking, biking, and enjoying beautiful scenery you can also run into some wild animals such as eagle, raccoon, beaver, moose, black bear, coyote, peregrine falcon, Canadian lynx, river otter, bobcat, and porcupine. This forest is also used for commercial purposes, so you should not worry about being alone or getting lost in the woods.
Northwood Meadows State Park – a natural attraction to visit
Another on the list of natural attractions in NH to explore after the move is Northwood Meadows state park. This state park is in Northwood, NH. It has 675 acres and a Burtt Wildlife Pond, which is great for fishing and kayaking. Among these activities, you can hike, bike, enjoy picnics, horse ridings, etc. It's open 24/7, which means it's free of charge. It is accessible for both pets and their owners, which is a great way to spend your free time with your furry friends. Moreover, it's accessible to disabled individuals, and if you have any additional needs, the park office is there to help you out.
Visit North Hampton State Beach in NH

Beaches are not the first thing you think of when you hear "New Hampshire". NH has beautiful state beach, which is somewhat different from beaches in Florida. Due to different climates, these beaches are not people's first option for sunbathing, vacationing, etc. However, they are still a very beautiful place to visit. North Hampton State Beach is a sandy beach in North Hampton and overlooks the Atlantic ocean. It is open to the public from 8 AM to 7 PM. With quite affordable parking, you can spend all day enjoying a picnic, swimming, and hanging out with your loved ones. Those are just some reasons to visit this place after relocating via local movers NH to New Hampshire.
Squam Lakes Natural Science Center – an amazing place in NH
This science center is another great natural attraction, especially for kids and animal lovers. It's an educational center and zoo and was founded in 1966. They have educational programs such as live animal outreaches and summer guided discoveries but also Cruise with a Naturalist, cruises on Squam Lake, Bald Eagle Adventure, etc. The live exhibitions are from 9 am to 3:30 PM. The animals that live in this science center are mostly: American mink, black bear, bobcat, coyote, fisher, gray fox, mountain lion, red fox, river otter, white-footed mouse, white-tailed deer, etc. This center charges 22$ for adults and 19$ for kids. However, cruising on a lake, getting to know smaller forest animals, and spending time in nature are definitely worth the money. Also, you can choose between having a private tour or visiting it with a group of visitors.
Explore Lake Winnipesaukee after the move

Lake Winnipesaukee is the largest lake in this state of New Hampshire and is in the foothill of White Mountain. This glacial lake has around 264 islands and is a famous tourist spot. Also, it consists of 17 bays, and during the summer, it's perfect for water skiing, diving, fishing, kayaking, etc. Since there are many bays and islands, you can spend a couple of days exploring all of the Lake Winnipesaukee islands.
Natural attractions in NH to explore after your move – conclusion
New Hamshire has many beautiful nature spots. Some of them are more, and some are less known. However, every natural attraction has its charm and brings out peace and joy to those who visit it. The places we recommend are – Tuckerman Ravine, Northwood Meadows State Park, North Hampton State Beach, Squam Lakes Natural Science Center, and Lake Winnipesaukee. After moving to NH and using short term storage, visiting these places will help you loosen up and get rid of the moving anxiety. Also, studies have shown that spending some time in nature is beneficial for coping with anxiety, depression, and other mental health conditions. Therefore, visiting any of the spots from the "natural attractions in NH to explore after the move" list is more than recommended. Enjoy!